Workshop:
Check out the facilities for metalwork here
View the facilities
For more information Call:
Machinery & Workshop
CNC press brake, CNC Guillotine and laser cutting machines.
All items are fully welded with our high frequency stainless steel TIG welding machines, and polished by hand to its original finish.
Some of the item we have made include: Chairs – Book cases – Wine racks – Shelving – Bar stools – Bars – Counters – Over bar gantry's and more.
Commercial Catering Metalwork
Architectural Furniture Metalwork
---
Commercial Catering Equipment
We can manufacture from 304 kitchen grade stainless steel throughout, or for a more cost-effective option 304 grade stainless steel work tops and 430 grade stainless steel framework and shelving.
The standard profile offers crisp clean edges and a professional finish to any kitchen or bar area. If you wanted to go for a more extensive finish i.e. bull nose edges and angled up stands then we are able to create multiple profile designs to meet your requirements.
We can also offer three types of finish to your stainless-steel items, these are satin finished, mirror finished, or burnished finish.
Click here to see some of our commercial catering metalwork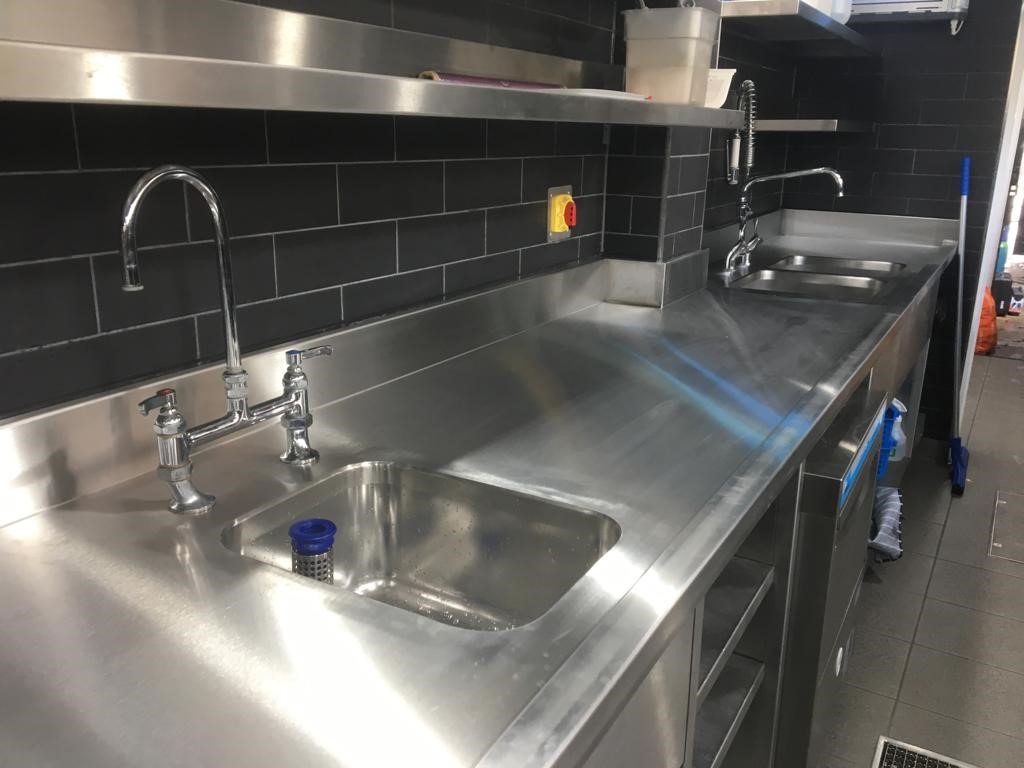 ---
Architectural Furniture
These are bespoke items manufactured to your specification or your design. You can see some of the fabrication we have made and installed by viewing our projects here.
All fabrication can be made out of a different choice of material such as Mild steel – Brass – Copper – Stainless steel – Aluminium and can be powder coated in a range of colours including clear varnish. Take a look at some of our work here.